April 4, 2019
Cenozon's Latest Innovation: In-Line Inspections Module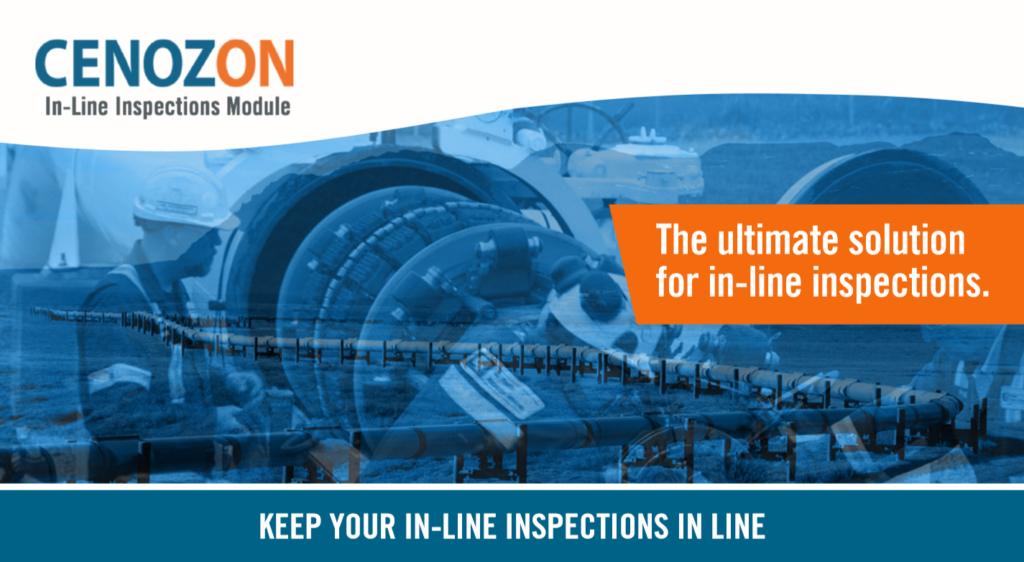 Cenozon is leading the industry in asset integrity management software for oil and gas producers in Canada, striving to enhance industry performance by making work easier, faster, and less costly with PRIM: Cenozon's pipeline integrity risk management software.
Following an April 2018 roundtable with industry professionals, Cenozon discovered a reoccurring problem that has become a source of pain for operators – which is how ILI reports are processed. Data inconsistency across multiple ILI vendors has made it difficult to accurately visualize, track, and associate ILI records to their corresponding pipeline segments.
We often find ourselves asking, which line does this report belong to? Where is it? Is that pipeline important? Is it in a high-risk area? And is it even flowing?
All these questions and concerns are time consuming, frustrating and costly.
High on Cenozon's priority list is the ongoing innovation to make meeting regulatory compliance easier than ever before. By enhancing the PIRM application to support In-Line Inspection (ILI) summary data, Cenozon can provide significant value in understanding pipeline integrity and inspection activities.
Focusing heavily on ILI summary data in it's first version, PIRM's ILI Data Module is an effective solution developed to integrate ILI summary data reports directly into the software. You are now able to digitally capture, document  and associate ILI summary data to pipeline assets within the PIRM application. It also provides a visual map to track  completed In-Line inspection summary report results in pipeline specific, inspection specific and multi-year comparison views.
Cenozon makes it possible for operators  to obtain ILI summary data information in a central repository by using PIRM's ILI Data Module, the first step in eliminating that hassle that is paper reports.
Using an ILI summary data integration application cuts costs, helping ease the need for operators to  invest in specialized training to interpret, read and edit ILI reports.
To learn more about PIRM, the ILI module and Cenozon's other innovations, visit cenozon.com or stop by booth # 14 at the 2019 Banff Pipeline Workshop on April 8th-11th. And if that isn't reason enough, you've got a chance to win a custom fit driver of your choice from Ted & Dave's or a Bluetooth speaker.