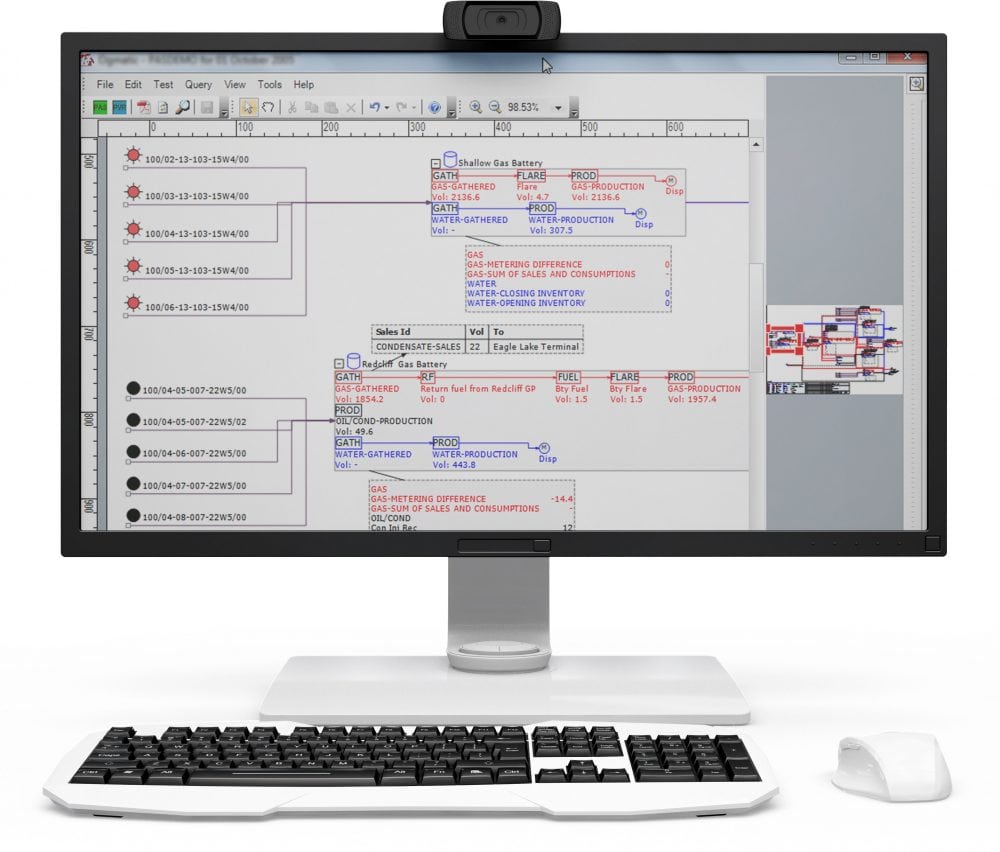 PAS: THE PRODUCTION ACCOUNTING SOFTWARE THAT DELIVERS AUTOMATIC REAL-TIME SCHEMATICS
Understand even the most complex properties and improve field-to-accounting communication with the oil and gas production accounting system that thinks of everything.
With simple configurations across detail level, facilities and products, you see the most relevant schematics when you need it. PAS Schematics naturally makes troubleshooting, training and audits easier than ever.
Benefits
Automatic, real-time schematics customized to suit your needs brings your company sweeping benefits.
Save time and costs
Simplify training
Streamline audits
Improve field to accounting communication
Improve quality control with enhanced troubleshooting
Features
Designed with both field operators and accounting teams in mind, Cenozon's production accounting software simplifies and speeds up everything schematics.
Eliminate the need for drafting and set-up
Detail levels easily configured for your schematic
Select facilities to display: wells, batteries, gathering systems, plants
Select products: gas, oil, water, NGL and sulphur
Display flows and volumes reported to Petrinex
Display measurement point and display disposition volumes
PARNTERSHIP APPROACH
Our partnership approach ensures outstanding service at every step. From change management and audit support to helping you get the most out of our oil and gas data management software, we help you extend control and cost savings across your operation.
Customize Your Software
When you're ready to customize your software with settings, data sources and supplementary solutions to help you save resources and meet compliance, we're here to help.
SUPPORT SERVICES
Following initial setup and training for your measurement or pipeline integrity software, we bring you a host of support capabilities, including field reviews, audit support, change management and more.
Request a Demo
See how we can save you time and money by automating and streamlining your processes that will ensure efficiency and compliance.