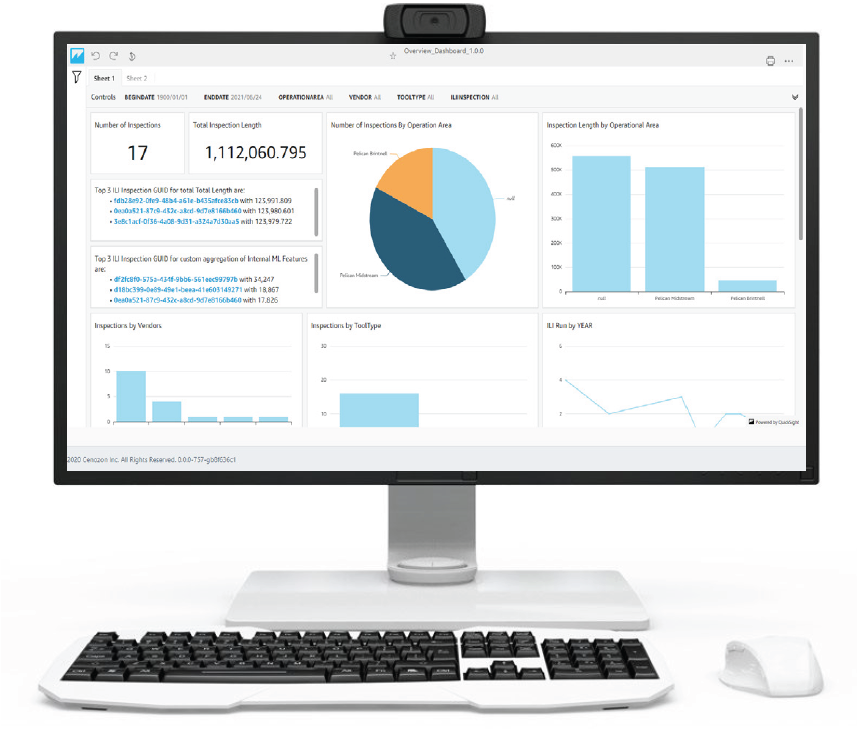 Unprecedented InSight
Advanced analytical tools help users to make predictive interpretations of inspection data and see not only what is happening now, but what could happen in the future.
With InSight you can gain a greater understanding of your entire pipeline network, and how it is changing over time.
Features
Built from Cenozon's PIRM platform and ILI module, InSight is the product of over 20 years of industry innovation
Save time with customizable reporting templates
Automatically capture GIS data with reports
Predictive interpretation of reports
Central, cloud-based document storage
Dynamic platform upgrades and customization
Benefits
InSight combines proven technology with the latest advances in machine learning
Automated Multi-run Feature Matching
Perform Cluster Analysis
Detect Defect Trends
Attach images and videos to ILI reports
Prioritize and track scheduling for future inspections
Advanced visualization tools
"I am excited to be a part of the team developing a solution that will impact the future reliability of pipelines and make the job of managing pipeline integrity data easier and more cost effective."
– Nigel Smith, Senior Integrity Advisor, Cenozon
Optional Assistance
At Cenozon, we build powerful tools. Not all of our clients require full-time access to these tools. Sometimes you just need a report analyzed, or a batch of data processed. That's where Cenozon services can help...
PARNTERSHIP APPROACH
Our partnership approach ensures outstanding service at every step. From change management and audit support to helping you get the most out of our oil and gas data management software, we help you extend control and cost savings across your operation.
The Flexibility You Need
Our software is designed with you in mind. Cenozon's In-Line Inspections (ILI) module provides operators with the complete control over the inspection process. ILI is the central database for managing inspection schedules, data, and reporting.
SUPPORT SERVICES
Following initial setup and training for your measurement or pipeline integrity software, we bring you a host of support capabilities, including field reviews, audit support, change management and more.
Request a Demo
See how we can save you time and money by automating and streamlining your processes that will ensure efficiency and compliance.