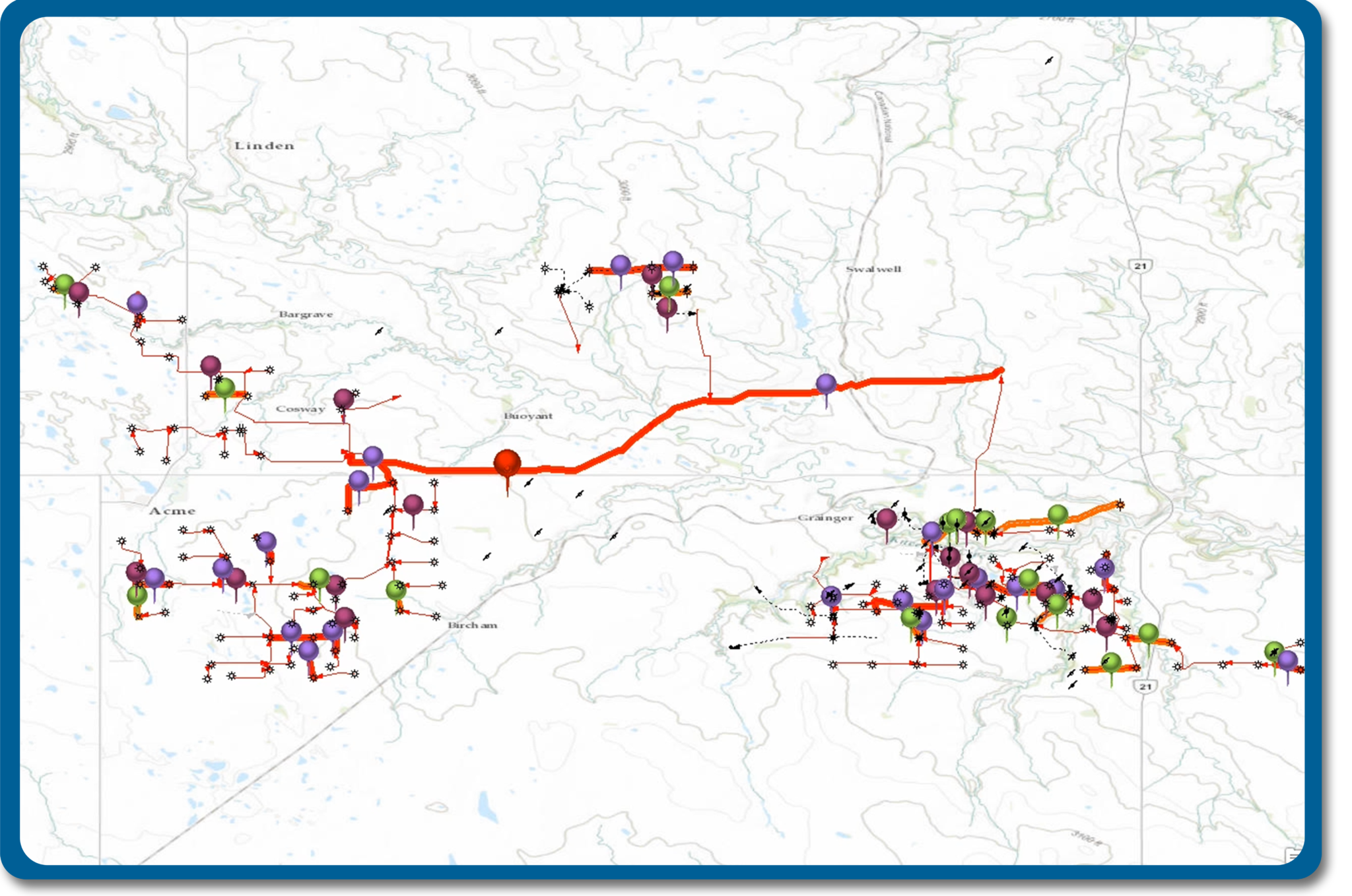 Inspections are expensive.
Get the most out of them.
Utilizing ILI Summary Data, you are now able to digitally capture, document and associate ILI reports to pipeline assets within the PIRM application.
ILI also provides a visual map to track completed in-line inspection summary report results in pipeline specific, inspection specific and multi-year comparison views.
Features
Built from Cenozon's industry leading PIRM platform, ILI culminates over 20 years experience in pipeline integrity.
Intuitive, user-friendly dashboard
Instant visibility of in-line inspections with built-in GIS mapping
Benchmarks with industry's most up to date standards
Central, cloud-based document storage
Dynamic platform upgrades and customization
Web-based platform for universal access
Benefits
ILI provides operators with a new, innovative way of understanding in-line inspections, built for the 21st century.
Visualize which pipeline segments were part of each inspection using PIRM Schematics and mapping
Store and link documents, photos and videos to digitized, cloud-based ILI reports
Prioritize and track scheduling for future inspections
Easily access and share ILI project reporting
Review ILI report details at various levels of your organization
"We're saving manpower and company resources in a few ways. We don't have to spend time pulling inspection data from various sources when someone needs them."
"Very impressed. It is capturing what was requested and meets expectations."
-Current Cenozon Clients
PARNTERSHIP APPROACH
Our partnership approach ensures outstanding service at every step. From change management and audit support to helping you get the most out of our oil and gas data management software, we help you extend control and cost savings across your operation.
The Flexibility You Need
Our software is designed with you in mind. Cenozon's In-Line Inspections (ILI) module provides operators with the complete control over the inspection process. ILI is the central database for managing inspection schedules, data, and reporting.
SUPPORT SERVICES
Following initial setup and training for your measurement or pipeline integrity software, we bring you a host of support capabilities, including field reviews, audit support, change management and more.
Request a Demo
See how we can save you time and money by automating and streamlining your processes that will ensure efficiency and compliance.