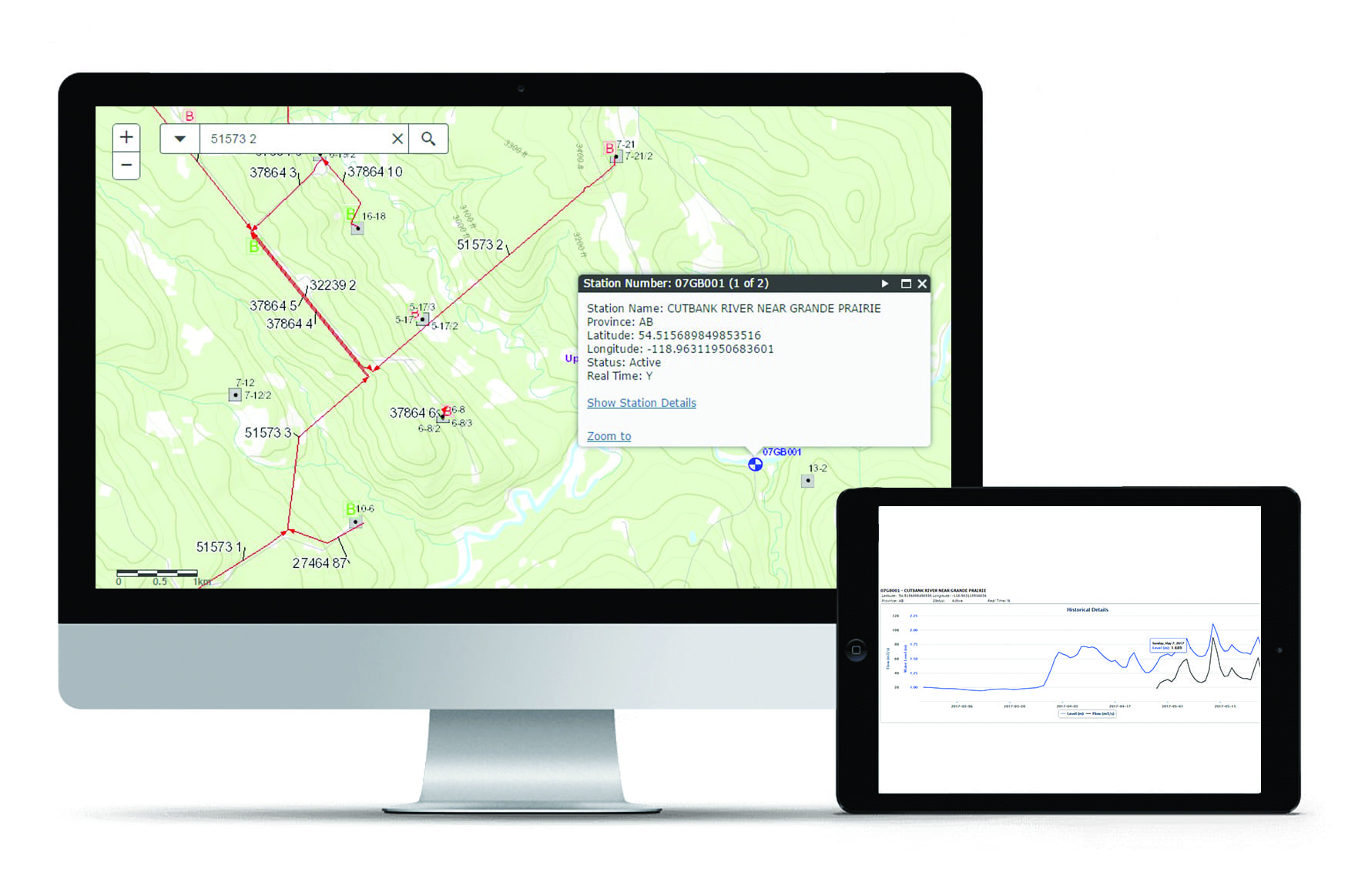 THE APP PIPELINE OPERATORS COUNT ON WHEN WATERS RISE
Combining water flow and geospatial data, HydroFlow monitors stream flow conditions at your pipeline water crossing, sends automated alerts when your infrastructure is at risk and helps you understand trends with historical streamflow data.
With innovative mapping technology that lets you view your pipeline crossings and water gauges, our innovative watercourse crossing monitoring software gives your operators the critical window they need to act quickly and efficiently.
Benefits
HydroFlow's automated watercourse crossing software monitors and notifies you about abnormal flow conditions at pipeline water crossings so you can:
Efficiently identify and manage risks resulting from river erosion or high stream flow conditions
Monitor water crossings remotely and schedule required field inspections to comply with regulations and see significant savings
Avoid expensive regulatory fines, remediation efforts & negative publicity associated with devastating pipeline ruptures
Features
To make our water crossing management software as effective and intuitive as possible, the HydroFlow app lets you:
Determine your pipeline water crossings, define flow thresholds and receive automatic alerts when flow conditions exceed your tolerance levels
View each pipeline water crossing and water gauge to see which locations are most affected by abnormal stream flow
Gain crucial insight through comparative historical data
Case Study
Reduce Pipeline Failure Risk
HydroFlow helps pipeline operators save money by re-prioritizing unnecessary and costly inspections.
PARNTERSHIP APPROACH
Our partnership approach ensures outstanding service at every step. From change management and audit support to helping you get the most out of our oil and gas data management software, we help you extend control and cost savings across your operation.
The Flexibility You Need
Our software is designed with you in mind. HydroFlow is one of the many features you can choose for your pipeline integrity management program.
SUPPORT SERVICES
Following initial setup and training for your measurement or pipeline integrity software, we bring you a host of support capabilities, including field reviews, audit support, change management and more.
Request a Demo
See how we can save you time and money by automating and streamlining your processes that will ensure efficiency and compliance.