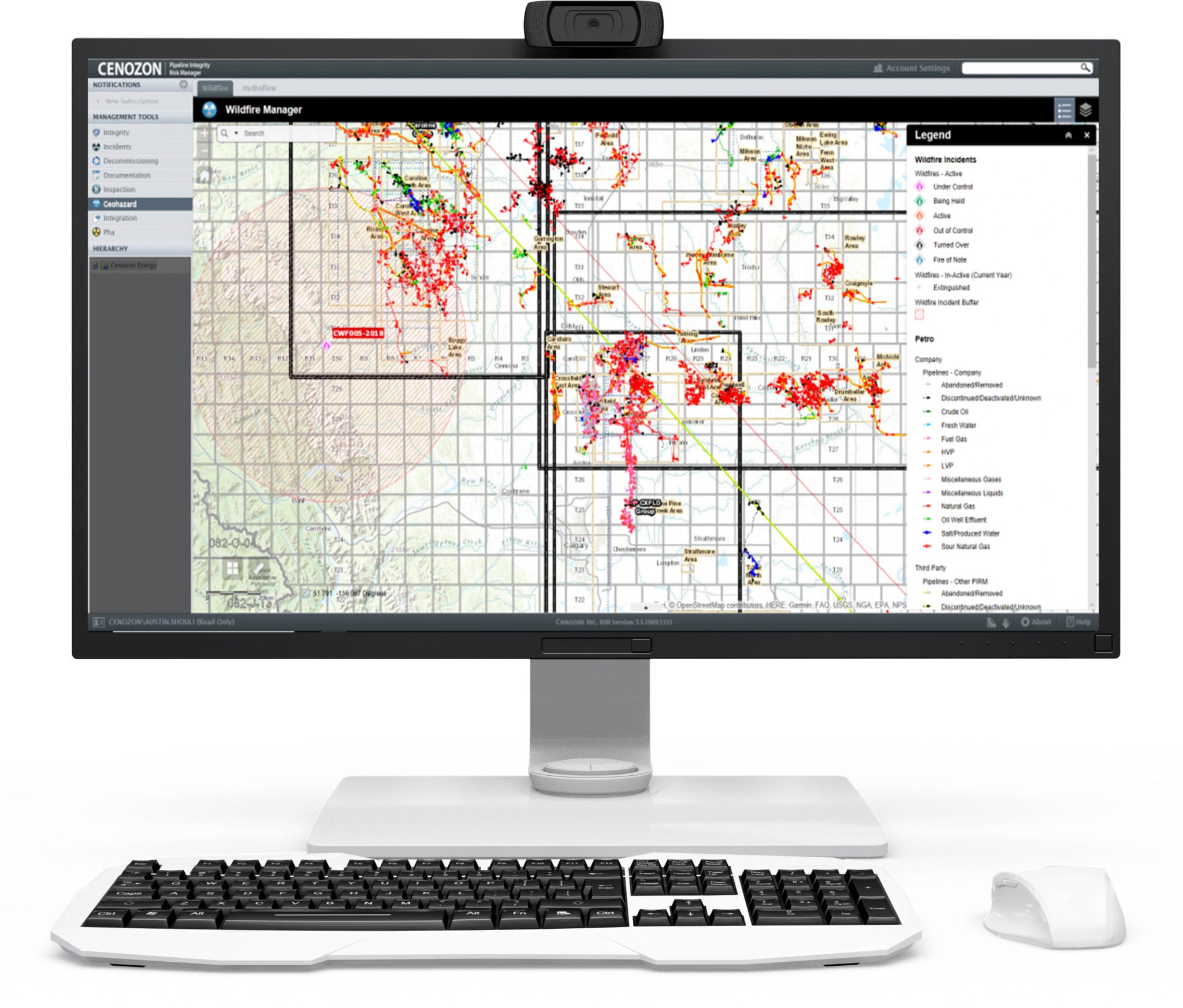 WHEN WILDFIRES THREATEN, BE THE FIRST TO KNOW
Harnessing daily wildfire status and location data from the government data sources, Cenozon's wildfire notification app gives you a critical picture of wildfire events near your wells, buildings, drilling sites and more.
With automated notifications and access-anywhere web-based maps, you stay one step ahead of wildfires and the safety of your team.
Benefits
With a wildfire monitoring system that brings you relevant news about developing wildfires, your oil and gas company:
Ensures smart and efficient decision-making when it counts—even remotely— with instant information and images of specific assets at risk
Proactively mitigates wildfire risk to protect not just your assets, but also your team and the community
Features
To ensure our wildfire notification software lets you best mitigate risks, Wildfire Manager provides:
Daily automated wildfire notification emails
Web-based maps that visualize wildfires within a customized proximity of assets such as wells, facilities, pipelines and drilling sites
Support and data that stands alone or integrates as a risk management tool within Cenozon's Pipeline Integrity Risk Management (PIRM) software.
PARNTERSHIP APPROACH
Our partnership approach ensures outstanding service at every step. From change management and audit support to helping you get the most out of our oil and gas data management software, we help you extend control and cost savings across your operation.
The Flexibility You Need
Our software is designed with you in mind. WildFire is one of the many features you can choose to customize your pipeline integrity management program.
SUPPORT SERVICES
Following initial setup and training for your measurement or pipeline integrity software, we bring you a host of support capabilities, including field reviews, audit support, change management and more.
Request a Demo
See how we can save you time and money by automating and streamlining your processes that will ensure efficiency and compliance.