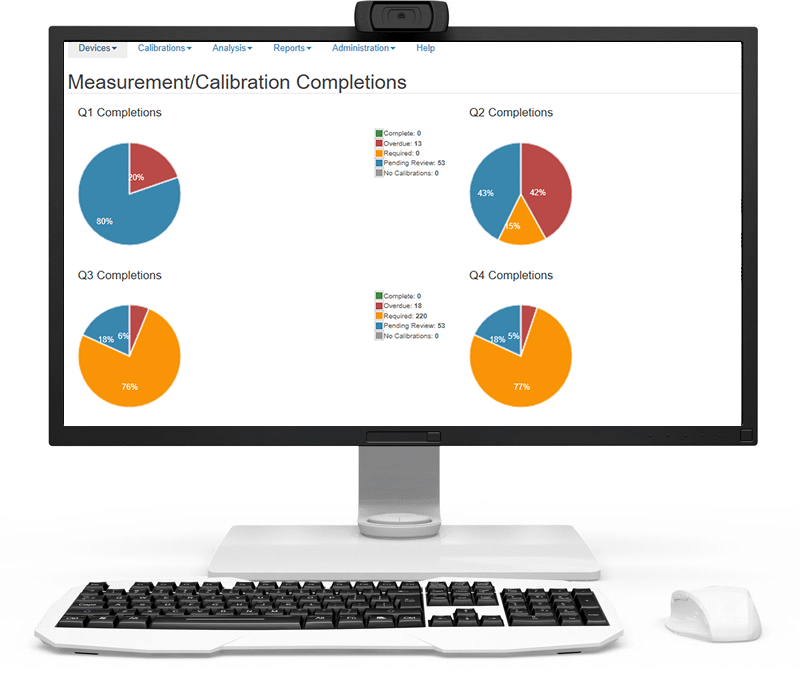 METER DATA MANAGEMENT SOFTWARE THAT DOES IT ALL
Put your gas flow meter calibration reports to work with Measurement Manager, the software that handles scheduling, execution and review with reliable, real-time data.
As they perform meter calibrations, technicians enter live data for instant review and validation, and serious time-savings over manual reporting from the field. Take control of your sampling and analysis process with mouse-click scheduling, validating and distributing analyses.
Benefits
Intuitive and accurate meter data management software means it's easy to elevate quality assurance and demonstrate gas measurement devices are accurate and meet maintenance standards.
Save time and money on gas flow meter calibration
Automatically capture and validate calibrations
Improve quality control and reduce redundancy
Manage and schedule flow meter calibration and sampling
Meet and simplify regulatory compliance and audit processes
Features
Making informed decisions and automating the scheduling and reporting on your flow meter calibration and sampling/analysis activities is simple with Measurement Manager's robust and secure cloud-based software.
Perform live data entry in the field during meter calibrations
Access current and historical reports
Report on meters that qualify for exemption
Common calibration format across service companies
Flag results with significant variances
Track completion by areas and fields
Case Study
Reduce Pipeline Failure Risk
Cenozon Measurement Manager software ensures greater efficiency, saves time and money for Alberta oil and gas producer.
PARNTERSHIP APPROACH
Our partnership approach ensures outstanding service at every step. From change management and audit support to helping you get the most out of our oil and gas data management software, we help you extend control and cost savings across your operation.
The Features You Need
Our software is designed with you in mind. With Measurement Manager, you can select the features to optimize your calibrations and analysis processes.
SUPPORT SERVICES
Following initial setup and training for your measurement or pipeline integrity software, we bring you a host of support capabilities, including field reviews, audit support, change management and more.
Request a Demo
See how we can save you time and money by automating and streamlining your processes that will ensure efficiency and compliance.