January 30, 2019
The Ultimate Field Integration Tool for the Modern Industry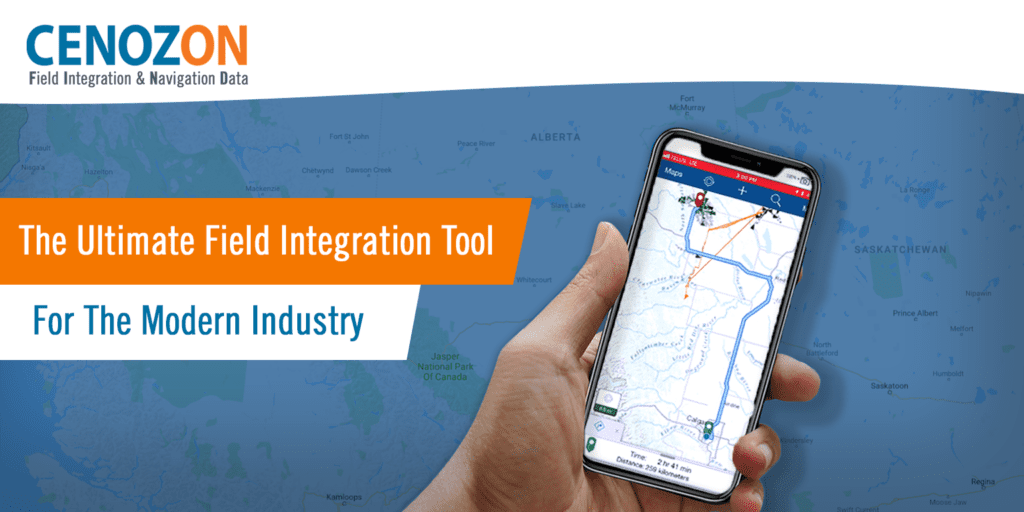 In today's age everyone carries a pocket-sized computer with them – smartphones. These powerful little devices are constantly collecting data, and Cenozon has capitalized on that for the oil and gas industry.
Cenozon's FIND – short for Field Integration and Navigation Data – saves pipeline operators time and money by bringing mobile devices to the oilfield.
Built on the latest in GIS technology, every asset is plotted on an intuitive mapping interface. Inspections, maintenance, and operation teams receive GPS directions to their assets, eliminating any need for paper maps and time wasted looking for an asset. Once at a location, FIND will even tell you how far you are standing from the asset. It's like having Google Maps for your operational assets.
At location, teams can easily access the appropriate digital form for each asset type. The respective forms are linked to each asset, and several preset forms are included such as pigging activity, signage, and inline inspections. FIND even allows users to create custom forms for unique operations, streamlining time spent in the field.
As the user completes the form, they can take photos of the asset and attach these to the document. This is crucial, as it allows those in the office to verify equipment condition and prioritize future maintenance.
These digital forms can be uploaded to a centralized, cloud-based database immediately, or saved for a later upload in areas without cell service. Once submitted, the data is linked to the asset and can be accessed instantly back in the office. There is no longer any need to sort and digitize handwritten paper documents – allowing the office team to spend less time on filing and paperwork.
To learn more about FIND and Cenozon's other innovations, visit booth # 114 at the 2019 NACE Conference: Corrosion in a Circular Economy on February 5-7. As part of the technical panel this year, one of our resident pipeline experts will be presenting Optimization of Pipeline Field Inspections Using Mobile Inspection Technique.
To learn more about Cenozon you can request a demo.