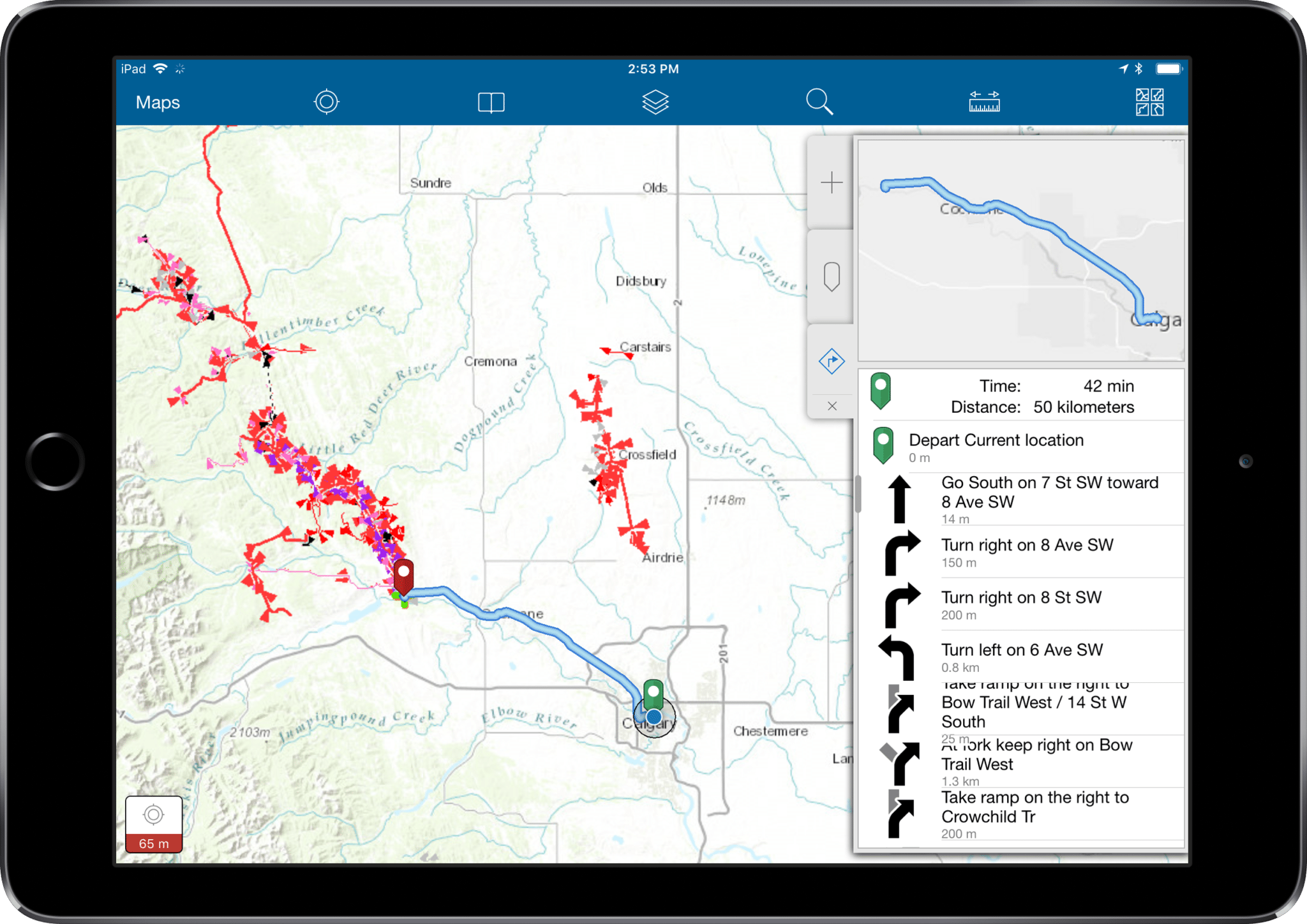 Intelligent Technology,
Built For The Field
Field operations have never been more efficient. No more filing paper reports, everything completed in the app is stored in a central, accessible database. Cenozon's FIND allows real-time office access to field documents, photos, and reports. Prioritize your field schedule, view locations, and receive directions to assets on a GIS mapping service- all on your mobile device. With customizable activity forms, never miss another chance to save time, save money, and exceed compliance. Now the field and the office are closer than ever before.
Benefits
With Cenozon's FIND reports are added to a single data-base, in real-time.
Easily locate your assets and crossings + accurately record their GPS coordinates
Portability and convenience of capturing real-time data from the field
Improves accuracy, shortens inspection time and meets compliance requirements
Workflows for pigging, valves, water crossings, signage, well-site equipment and more
Easily access, share and verify data company-wide with little or no paperwork required
Features
Cenozon's FIND gives you the information you need, when you need it, to make informed decisions in the office, and in the field- all on your mobile device.
Built-in GIS and satellite mapping visualization + search by asset ID
Accessible online using data or wifi and one-touch data sync while offline
Capture and store photos and field notes
Multiple, customizable inspection types
Digital documentation and cloud storage
CENOZON FIND
FLEXIBLE FEATURES
Our partnership approach ensures outstanding service at every step. From customized workflows and audit support to helping you get the most out of our oil and gas data management software, we help you extend control and cost savings across your operation.
Customize Your Software
Our software is designed with you in mind. At Cenozon we understand that all of our clients have their own unique needs. When you need a custom workflow, we're here to help.
ADD ON SUPPORT SERVICES
Following initial setup and training for your measurement or pipeline integrity software, we bring you a host of support capabilities, including field reviews, audit support, change management and more.
Request a Demo
See how we can save you time and money by automating and streamlining your processes that will ensure efficiency and compliance.