November 5, 2018
A Measurement Revolution: Chart-Reading, Schematics, and Meter Calibration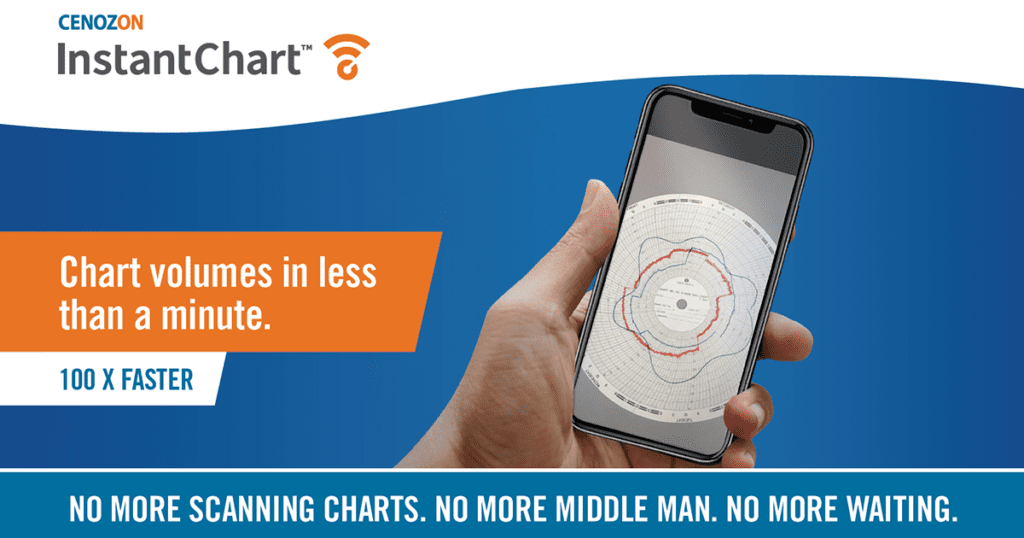 Many oil and gas companies are facing challenges when it comes to innovation and adopting the latest technologies. In a world of artificial intelligence, computer visioning, and cloud computing, the oil and gas industry still largely depends on paper schematics, conventional post, and physical charts for their measurement needs.
Chart reading is critical to operations, yet dozens of companies still use traditional, physical charts to record crucial measurements. This traditional process of chart reading is lengthy and expensive. Cenozon's InstantChartTM is with everyone, and anytime. Because it is on your phone. Field operators can collect a chart and simply take a picture of it. It is automatically read and added to a cloud-based central database and can be accessed instantly by anyone in the organization who needs that data.
Paper schematics take time and specialized training to draft, read, and edit properly. Cenozon's Measurement Schematics automatically generates digital schematics from data stored in your FDC system. Schematics can be viewed, edited, and saved digitally – you can even filter out any information you don't need, creating a much simpler schematic to read. Cenozon's PAS Schematics works in a similar way, generating digital schematics tailored for production accountants, using information already stored in their PAS system
Measurement Manager is Cenozon's solution to meter calibrations and analysis. Calibration reports can be completed in the field, on digital forms, and only take seconds to reach the office. The office can automatically organize, validate, and schedule those calibrations. Measurement Manager will even notify you when you have a meter that qualifies for exemption, ensuring you never miss an opportunity to save money.
Cenozon's next innovation is to revolutionize field operations, so you can save time, save money, and meet compliance.
To learn more about Cenozon, visit www.cenozon.com or stop by our booth at the CAPPA conference on October 23rd.
This article originally appeared in the BOE Report.