EMPOWERING YOU WITH INTELLIGENCE
With a web-based suite of oil and gas software solutions that automate processes and harness your data, Cenozon lets you manages resources with informed decisions and the most efficient processes.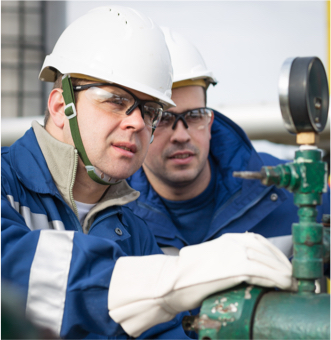 A HISTORY OF RELENTLESS INNOVATION & CUSTOMER FOCUS
Cenozon's beginnings in the '90's—in the heart of Alberta's oil and gas industry—were born out of questions about how field operators could leverage software to gain big efficiencies. We knew that with the kind of intuitive, dynamic software pipeline operators couldn't have even dreamed of back then, we could give companies intelligence and automation that would fuel incredible growth.
The results were exciting, and they still are as we relentlessly focus on innovation and our customers' needs to continue the building industry's leading oil and gas software.
Today, Cenozon proudly offers a robust suite of pipeline software solutions, including our flagship Pipeline Integrity Risk Manager software, which monitors more than 25 per cent of Western Canada's pipelines, and is now expanding for use by companies across North America.
Our 'why' and our beginnings and the culture of excellence we've developed all connect to our name: Cenozon. It's from the geological Cenozonic Era, meaning 'new life.' If you know us, you know we're proud to call ourselves 'Cenozonians.'