December 9, 2021
What Is Asset Integrity Management?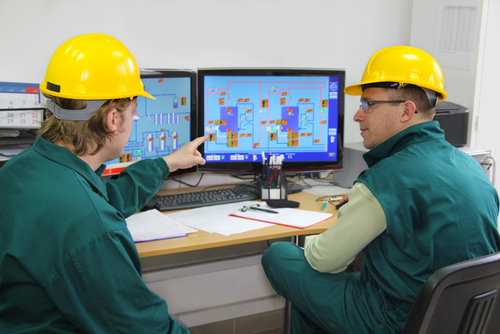 Asset Integrity Management (AIM) is the technique of managing an asset (such as a power plant, oil rig, or refinery) using sophisticated Pipeline Asset Management Software to ensure that its capacity to fulfill its job effectively and efficiently is preserved. AIM strategies that are well-managed guarantee that the people, systems, processes, and resources that enable an asset to perform its purpose remain in place over the asset's life cycle, while also adhering to health and safety and environmental regulations. AIM applies to the whole life cycle of an asset, from design through decommissioning and replacement.
AIM's principal industry sector is upstream oil and gas. This is due to rising global energy demand, which has prompted the oil and gas industry to increase investment in this area in order to extend the operational service life of current rigs. Nonetheless, the AIM approach may be used for any high-value facility, such as oil refineries, power facilities, and chemical processing plants.
What Does an Asset Integrity Engineer Do?
Asset Integrity Engineers are concerned with ensuring that an asset will fulfill its intended purpose throughout its entire span. A constant challenge for AIM engineers is to manage asset design, maintenance, and replacement while minimizing business expenses in terms of finance, time, and resources.
AIM engineers are required to conduct many tasks, including:
Ensure inspection intervals are not exceeded
Perform risk-based inspection (RBI)
Conduct life extension studies
Conduct failure investigation studies
Monitor and ensure procedures are maintained and implemented
Participate in preparation of capital and operating budgets for inspection
Implement condition and structural health monitoring (CSM)
Perform fitness-for-service reviews
What is Pipeline Integrity Management?
Pipelines are an essential component of the energy distribution system. The oil and gas sector, as well as its supply chain, make significant investments to guarantee that pipelines continue to satisfy the demands of the global energy industry.
Pipeline integrity management (PIM) is the notion of understanding and running pipelines in a safe and dependable manner from start to finish. To maintain effective through-life operating efficiency, pipeline operators require a Pipeline Asset Management Software Canada that can store and integrate key data regarding the pipeline route, materials, facilities, operations, inspections, repairs, and upgrades.
Pipeline operators must follow laws that require frequent baseline inspections of pipelines in locations where failures are most likely to occur and have a severe negative impact on public safety or the environment.