August 20, 2019
Cenozon's Newest Pipeline Data Analyst: Alina Lee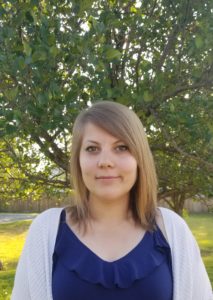 Meet Alina Lee, Cenozon's newest pipeline data analyst. She is a graduate of chemical engineering from the University of Calgary, and has worked as a production engineer for an Oil and Gas producer for 5 years prior to her role at Cenozon. In her free time, she enjoys baking and traveling. Scroll down to learn more about Alina!
How would you describe yourself?
I am a professional engineer with a chemical engineering degree from the University of Calgary. With work experience in multiple disciplines within the oil and gas industry. I'm easy going, hard-working, and always up for a challenge.
What is your role at Cenozon?
I'm a Pipeline Data Analyst.
What are you most looking forward to working at Cenozon? 
Since all my previous experience has been on the producer side, I am looking forward to experiencing the tech and service side of the industry and learning more about pipeline integrity. I want to experience the tech/service side because I've never done it before. The oil and gas industry is becoming highly reliant on technology; finding more efficient ways to not only capture field data but also to be able to analyze it quickly is more crucial than ever. What Cenozon is doing is saving countless hours for oil and gas producers by making pipeline integrity information easily accessible and allowing them to identify potential issues prior to a failure happening. I look forward to being part of the difference that our software makes for the industry.
Can you give us an overview of your work experience over the past 3-5 years?
In the past 5 years I worked as a production engineer for an oil and gas producer, where I gained valuable knowledge of the oil and gas industry in everything from geology to asset integrity. During my time in this role, I received my P.Eng. designation.
What do you like to do outside of work? Is there something you want to do within the next few years that you haven't done yet?
I play volleyball, enjoy baking, and I try to travel as often as I can. Within the next few years, I would love to take my husband to Russia to check out the "motherland" and take a Russia / Scandinavia Cruise, mainly around Finland and St Petersburg. My mothers' side of the family has roots in Finland and my grandmother was born and raised in St Petersburg. I have a lot of family living in St Petersburg who I've never met, and I would love to meet them!