June 26, 2019
Meet Brett Garbitt: Cenozon's newest software developer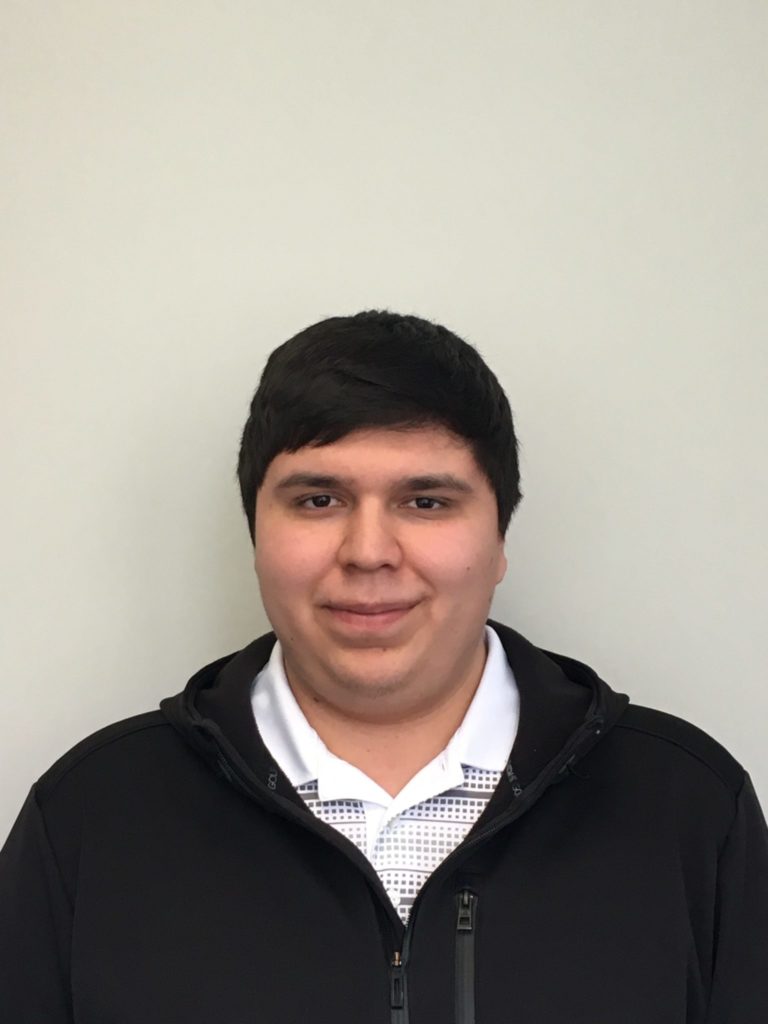 We'd like to give a big thank you to our clients Paramount Resources, TAQA North and 7 generations for bringing us to Grande Prairie last month. While there, we got to know about a bright, young software developer named Brett, and as of last month, Brett joined Cenozon's development team as a junior software developer. We talked to him about his role at Cenozon, his passion for computer science, and what his interests are outside of work. Scroll down to learn more about Brett, and share his story:
– Tell us about your major and specialization at university.  
I studied Computing Science at the University of Alberta, specializing in Software Development. I learned the basic workflows of software development companies, effective teamwork skills, and how to communicate with non-technical audiences.  
– What interests you most about computer science? 
Initially, I enjoyed the problem-solving aspect of programming. Now, I have the perspective of an engineer designing and building a large virtual structure made of code. Whenever I visit a website or use an app, I imagine the effort that someone went through to make it work. 
– Can you tell us about any projects or courses that you liked working on while you were in school?  
I liked classes that involved multi-disciplinary work and communicating with clients. We would work on projects with artists, musicians, and writers to design software following the requirements of a client. Most of these collaborative projects were related to designing and developing video games using various engines such as GameMaker and Unity. 

One notable project I enjoyed working on was designing something for the Edmonton Public Library in a group of 6 students. They wanted us help improve the experience of their younger readers by providing some entertainment to them while enticing them to read more books. We made a mobile app game resembling a scavenger hunt that would lead the readers to specific sections of the library and get them to read books in order to find the answers for the questions. The app would ask a question and provide clues to the location of the book with the answers. When the user gets close, the app would notify them using proximity sensors.  
– What are you most looking forward to at Cenozon? 
The rate at which technology is evolving today seems to be exponential. Part of our role as software developers is to embrace the latest innovations and it's incredibly exciting to be part of the process of implementing the latest technology into our existing applications. I think getting the experience of 'upgrading' an application is amazing and is undoubtedly something that thousands of other companies must go through eventually – and to do so with such experienced programmers and all–around fun people just adds to my excitement. 
– What do you like to do outside of school / work?
I play a lot of video games: cooperative games such as Destiny 2, competitive games such as Apex Legends, and story driven games such as God of War, just to name a few. This gives me an outlet to relax and relieve stress.

 I also love golfing. When I lived in Grande Prairie, I went to tournaments all around northern Alberta in places like Grande Prairie Country Club, Eaglesham and High Prairie. As I get settled in Calgary, I want to start playing golf again.

 I'm also taking some online courses from Udemy like React + Redux and Devops: the Masterclass, in order to learn the latest and most popular software technologies.  
– Who do you aspire to be? Who or what inspires and motivates you? 
I want to be someone who can implement something using the latest technology. Lots of the newest technologies still utilize older concepts, which is where I need to gain experience in. In terms of motivation, parents have always supported my own decisions. For example, in my final year of high school I made the decision to stop playing hockey in order to focus more on school. Initially, my parents were worried I was doing it for the wrong reason, since sports was one of the only outlets for the kids where I grew up to stop them from doing illicit activities. But they trusted me still and because their support, I felt confident enough to pursue an education in Computing Science. Without them, I wouldn't be where I am now. 

Another form of motivation for me comes from fantasy stories like Harry Potter. I imagine writing a computer program is like casting a spell, and that a programming language is like a form of magic. As a programmer, I want to become better at using this 'magic'.