July 17, 2018
Digital Labour in Oil and Gas – Automating Processes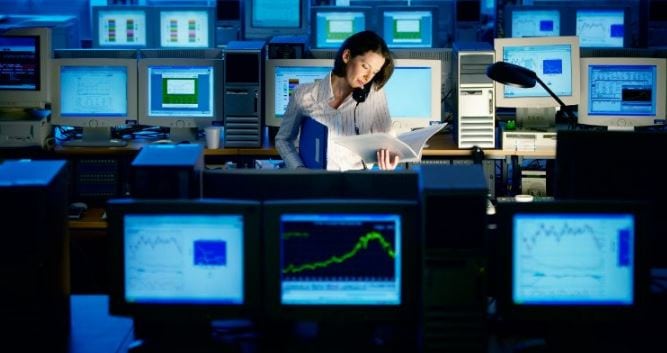 This is an article originally posted Aug. 3, 2017 by EY on LinkedIn, discusses how automation through digitization can improve operational efficiencies and employee satisfaction.
Digital labor in oil and gas: Free up your accounting staff for value-added tasks
At most oil and gas companies, revenue accounting professionals spend the first two weeks of every month pulling volumetric and price data for each well in the company's portfolio.
Some of this data gathering is computerized; most isn't. And since data is found in a number of different systems, it requires a good deal of time and effort to collect and format all the necessary numbers.
Then, reports are generated and exceptions are identified, tracked and corrected. Often there is missing well data, contracts without pricing information or other anomalies that must be rooted out and researched.
What if instead these same revenue accountants could use the beginning of each month to provide more thoughtful and detailed analyses of production and revenue trends, well profitability, receivables and more?
At first glance, it sounds improbable – especially with a very lean oil and gas workforce.
But, digital labor – essentially, behind-the-scenes software and related tools that perform routine transactional work – makes it possible.
Digital labor can automate much of this laborious process. With a minimal investment in time and money, an oil and gas company can deploy software that will automatically gather and format data from disparate systems, generate exception reports and even auto-solve common exceptions on the fly.
The software would do its work overnight, and revenue accounting professionals would review the results in the morning.
Freed from the repetitive, mind-numbing task of collecting and formatting data every month, revenue accountants would have time to perform more strategic analyses. And with more timely and informed analyses, company leadership would be able to make better decisions.
An added benefit is that digital labor can actually improve job satisfaction, since employees feel their work is more valuable (and less monotonous).
Digital labor is an easy and cost-effective way to automate repetitive tasks and enhance performance in the oil and gas industry, and adoption is gaining traction in the sector, in part as companies have been forced by the industry's recent downturn.
The industry's current environment is actually the perfect time to leverage digital labor. A lean workforce coupled with the urgent need for continuous innovation and efficiency means there is tremendous value in using technology to automate time-intensive tasks and free up staff to perform higher-level analyses and forecasting.
This automation can be implemented quickly and inexpensively – in many cases, deployment can be done within a couple of months. And, the typical oil and gas company has numerous functions where deploying digital labor could result in reduced costs and better performance. The key is to start small, using specific tasks as a testing ground, and then deploy more broadly as needed.
A common question we hear from industry executives is, "Does digital labor mean we need fewer people?" And in some functions, the answer is "yes." But our experience is that most companies are using digital labor to allow existing staff to do more. This is especially true since many oil and gas companies have already reduced staff significantly over the past couple of years.
In some industries, the shift to a digital workplace is well under way. Oil and gas companies that want to drive efficiency and capture value should move quickly to do the same.